Please read the following terms carefully before using this website. This website sponsored and supported by Proactive Publishing is offered to you (the "User") conditioned on your acceptance without modification on the terms and the applicable Privacy Statement. By accessing or using this Site, you agree to the Terms and the applicable Privacy Statements. If you do not agree to these Terms, do not use this Site.
F.B.I ANTI-PIRACY WARNING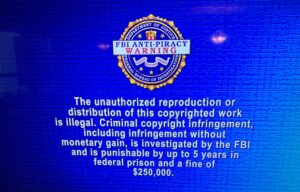 (C) This material is copyrighted as all Rights are Reserved. ONLY two (2) Downloads per purchase will be authorized, up to seven (7) days after purchase.
After you order e-Publication's, you will receive an instant email that will contain a link (PDF File and/or AUDIO) for you to download your ePublication Purchased. Two downloads will be authorized that will allow you to access these e-files on two different devices, within the first seven days of purchase. SAVE files to hard drive on device(s).
PERSONAL USE OF SITE
You agree not to collect and/or use any product description, images, or content from any page on this website as any reproduction requires written consent from Proactive Publishing LLC. All content and material highlighted on this website are copyrighted and protected under U.S. Copyright law and Proactive Publishing.
You agree that you will not reproduce, duplicate, copy, sell, resell, or exploit for any use, any portion of this site and/or any copyrighted material from this site or from Proactive Publishing.
CODE OF CONDUCT
By you accessing or using this Site and/or any features or images provided or shared through this site, including, but not limited to, when submitted submissions to the site, you agree to abide by the following standards of conduct. You agree that you will not and will not authorize or attempt by another person or entity to:
Use the site in breach of these Terms.
- Reproduce content (Federal Law)
- Copy images
- Resell good purchased from this site.
- Engage in transferring products purchased from this site
[any e-books and/or e-reports] to third parties.
- Introduce or engage in unauthorized access or use of this site or by to any computer systems.
CONTACT US
Proactive Publishing
Middleton, Wisconsin 53562-0272
patrick@careersuccess360.com
CareerSuccess360.com
United States of America
© MMXXI Proactive Publishing – All Rights Reserved